"In everything we do, from our products, to our staff, to our drive for education, we are committed to quality.
                             Quality, it's just who we are"
Here at Black Fin Extracts we aim to do one thing: bring the Cannabis Community the finest extracts possible.  We started in the early days of this industry, and have poured our hearts and souls into our craft.  We pride ourselves on never disappointing our customers, and in bringing them the best the West Coast has to offer.
We at Black Fin Extracts want our customers to get the tastiest, freshest, purest dabs possible.  It's why we only source flower from craft growers that know what they are doing, and our facility uses only the finest lab equipment available.  We even go so far as to make our solvent in-house so we can guarantee it's free from impurities.
CECO produces the safest, purest, tastiest dabs, with a full flavour spectrum and terpene profile!
Since October 17th, 2018, legal cannabis has been the talk of the town. Despite its growing popularity, though, the world of legal weed is still uncharted territory. From growers to producers, consumers to politicians, all are both excited and frustrated about Bill C-45. The new licensing process is not as simple as filing a little paperwork.  Nor should it be. In fact, it's quite a challenge that has many hoops to jump through. But the Black Fin team never backs down from a challenge, and the legalization process is no different!
Black Fin Extracts is currently in the submission process of the Federal Licensing Application stage and is seeking to raise future operating capital.
For investment opportunities, please reach out to investor@blackfinextracts.ca
With all the talk about the 4/20 celebrations happening post-legalization, we thought we would take a walk down stoner lane and look at the origin of 4/20.

For a lot of people 4/20 is a holiday of sorts, for those who aren't 24/7 stoners it's a day to indulge. For those who do partake daily it's a day to celebrate a wonderful plant that has brought so much joy and relief to our lives. But where did it all start? How did it all begin?

Legend says that it all started because of a rumor that the code for a marijuana bust was 420. Over the radio, police would call in "code 420. Reports of marijuana use in progress." So stoners decided to defy this code by using 4/20 as a national day to do exactly what the cops were trying to stop; smoke weed openly, freely and in public. However, once you look into it, you will find that this is not the case. In fact, if you dig a little deeper, to date there is actually no police code associated with 420. The only government association with 420 is a California Senate Bill, Bill 420, which pertains to medical marijuana but wasn't introduced until the early 2000s. So if these are just rumors, where does the true story stem from? Why do we even come together on this day to celebrate?
It's time to take you back, all the way to the '70s to be exact. When a group of five high school students started what would become today's biggest marijuana movement. It's time to welcome The Waldos.

It's fall 1971 in Marin County, California. Five San Rafael High School kids are hanging out against the schools wall. Steve Capper, Dave Reddix, Jeffery Noel and Mark Gravich, or 'the Waldos' as they referred to themselves as, are looking to follow a treasure map to search for an abandoned cannabis crop on the Point Reyes Peninsula. A friend of the Waldos who had a brother in the U.S. coast guard and was growing pot at the time gave the had given the map to Steve. The coast guardsman, being paranoid that he was going to get busted, granted permission for The Waldos to harvest his crop – if they could find it.
To make sure that their search didn't interfere with their schooling, The Waldos decided to meet at the statue of chemist Louis Pasteur that was on the campus of San Rafael High at 4:20, a term they later coined "420 Louis." Despite the portrayal of stoners in today's pop culture, the Waldos were motivated, creative, active, driven, involved, aware, intellectual, fit and educated. Which meant that this wild goose chase they were about to endure on would entice all their skills. After indulging in some of California's finest, the boys would set out to search for the pot patch.

In the following days the boys would remind each other of their after school quest with "420 Louie," eventually after several failed attempts at finding the golden ticket the "Louie" was dropped and the boys referred to their hunt as just "420". What started out as just a secret slang used between friends, a private joke of sorts, grew like wildfire and was soon picked up by others and spread across the country and down from generation to generation as the perfect pot smoking time.

The Waldos had no idea that they were creating history, at the time they were just goofing around with friends. But what they started impacted the world of weed and created a marijuana movement that we still celebrate to this day. Of course, since it's beginning, it has morphed into so much more than just the perfect time to smoke up, now it has become a stand to legalize pot, and an event that brings together stoners from all walks of life. Wherever The Waldos are now, we thank you for starting what has become such an impactful event for the cannabis culture.
March 3rd, 11:59 PM Black Fin Extracts pressed the 'submit' button on the Health Canada website, officially putting our name in the running to become a federally legal cannabis company. But what does it really mean for us to have hit 'go'? What does it mean for us to 'Press the Button'?
Simply put, it means that we have put the wheels in motion with the government to receive our Standard Processing License (which basically means we will produce cannabis products as well as sell and distribute cannabis products from our facility). But what EXACTLY does putting the wheels in motion mean? It means that we have sent the government a business proposal that lays out our proposed facility, our production operations and well, basically how we plan on running Black Fin. We've included the specific requirements the government wanted, such as our security plan and our standard operating procedures, to name a few, as well as undergoing the necessary security hoops – sorry – checks, Health Canada demanded.
The road that lead to this checkpoint was a long one for the BFE team. There were many brainstorming sessions around a whiteboard, continuous meetings discussing specific application details, and constantly questioning the material we wrote for our application. We have spent hundreds (not a joke) of hours reading legislation, doing research online and staying up to date with the constant changes to the proposed Cannabis Act. Then hundreds more hours typing our proposal, formatting our proposal and, of course, fighting with technology.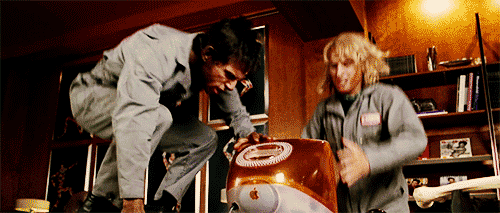 We've come to be quite well acquainted with the automated services of government phone lines and probably know what numbers to press before they can read the directory out. We've even put Health Canada in our speed dial to make things easier! Okay, okay, not actually, but we might as well. And after all this?
Health Canada has said that they will respond to our initial application within 30 days to ensure that we have not missed anything significant. Once we have cleared this screening process, we will be added to the queue to have our application gone through with a fine-tooth comb. At this point, it's a waiting game and crossing our fingers that the government streamlines this process. The Craft Cannabis Community is eager and (for now) patiently waiting.
Tick tock.
Bet you didn't know that every human and animal have an internal system that cannabis effects as perfect as a key fitting into a lock. It's called the Endocannabinoid System (or the ECS) and it plays a vital role in helping the body to maintain harmony and balance. The ECS helps us to sustain homeostasis – the protection of a stable internal environment despite fluctuations in the external environment. In other words, the ECS, and all its complex actions with the immune system, nervous system and most of our body's organs, is the bridge between body and mind. This knowledge explains why certain states of consciousness promote health or disease and why the ability to alter ones state of mind can help to maintain human health.
There are three key pieces to the ECS, the cannabinoid receptors, the endocannabinoids, and the metabolic enzymes. The cannabinoid receptors are found on the surface of the cells, they are essentially the lock in this system. There are two major receptors that have been researched: CB1 and CB2. CB1 receptors are present mainly in the brain; they are the receptors that interact with THC to get people high. CB2 receptors on the other hand are located outside the nervous system in places such as the immune system.
Endocannabinoids are what our body produces naturally; they are the "THC of the body". The two main molecules of endocannabinoids are anandamide and 2-AG. Anandamide plays a role in regulation of appetite, pleasure and reward. Simply put, it is the "bliss molecule". 2-Arachidonoylglycerol (2-AG) also plays a role in the regulation of appetite, immune system functions and pain management. It is also believed that 2-AG plays a role in the inhibition of cancer cell increase. These two molecules are made from fat-like molecules and are synthesized on demand. Both molecules have a phytocannabinoid that is also found in the cannabis plant that will stimulate the receptors when the body does not produce Anandamide or 2-AG. CBD, CBN and THC are the phytocannabinoid keys that fit into the locks to help the body stabilize harmony and balance.
Lastly we have the metabolic enzymes that help to quickly break down endocannabinoids making sure that they get used when they are needed, but not for longer than necessary. They are very effective at breaking down our natural endocannabinoids, however they are not as powerful against phytocannabinoid molecules, which is why the half-life of the THC, CBD and CBN in marijuana is much higher than our natural THC.  
With these three pieces in place, the ECS brings our body back to a balance of harmony and bliss. Understanding how the ECS relates to homeostasis at a cellular level helps us to appreciate how various cannabis-therapies can help to improve stability in our body and mind.
When it comes to the world of natural oils there are two big ones that have been taking center stage – hemp oil and CBD oil. While many think that just like hemp and marijuana are interchangable, hemp oil and CBD oil are the same products, when they are in fact two different products with very different benefits.
Cannabidiol, or better known to the general public as CBD, is one of the main compounds of the cannabis plant. It's best known for its anti inflammatory properties as well as its ability to help relieve symptoms of anxiety, and it's what you are seeing in everything from skin-care products to high-vibe tinctures. For centuries it has been successfully proven to provide pain relief to achey muscles, arthritis, joint pain, neuropathic conditions, headaches and also aids skin conditions such as eczema, psoriasis, rosacea, and can provide relief from bug bites and sunburns when used topically. The oil is extracted from the leaves, flowers and stalks of the cannabis plant and is then added into a variety of products, sometimes labelled CBD hemp which is where the confusion comes from.
On the other hand, hemp seed oil is more relative to other oils such as sunflower oil and jojoba oil due to the fact that it is a cold-pressed extract from the seeds. It's a perfectly good seed oil that is high in antioxidants, omega-3 and -6 fatty acids but does not contain any CBD. It's been available in health food stores for decades and is generally viewed as a superfood and is great for adding nutritional value to your diet. As for skin care, it works as a powerful moisturizer and skin softener that won't clog your pores and doesn't contribute to oily skin.
While both oils are considered wellness ingredients, you won't be in any danger if you interchange the two. However, if you are looking for the medical benefits that you get from CBD, using hemp oil will not deliver the same results. While yes, they do come from the same plant (in a sense), they are two totally different compounds with different makeups, and different benefits. Be sure that when you are buying a CBD or Hemp oil product that you are double checking the label and ingredients, and of course if you are ever unsure about whether or not you are about to pick up hemp oil or CBD oil, be sure to ask for help! Even if that means reaching out to us with any questions you might have.