March 3rd, 11:59 PM Black Fin Extracts pressed the 'submit' button on the Health Canada website, officially putting our name in the running to become a federally legal cannabis company. But what does it really mean for us to have hit 'go'? What does it mean for us to 'Press the Button'?
Simply put, it means that we have put the wheels in motion with the government to receive our Standard Processing License (which basically means we will produce cannabis products as well as sell and distribute cannabis products from our facility). But what EXACTLY does putting the wheels in motion mean? It means that we have sent the government a business proposal that lays out our proposed facility, our production operations and well, basically how we plan on running Black Fin. We've included the specific requirements the government wanted, such as our security plan and our standard operating procedures, to name a few, as well as undergoing the necessary security hoops – sorry – checks, Health Canada demanded.
The road that lead to this checkpoint was a long one for the BFE team. There were many brainstorming sessions around a whiteboard, continuous meetings discussing specific application details, and constantly questioning the material we wrote for our application. We have spent hundreds (not a joke) of hours reading legislation, doing research online and staying up to date with the constant changes to the proposed Cannabis Act. Then hundreds more hours typing our proposal, formatting our proposal and, of course, fighting with technology.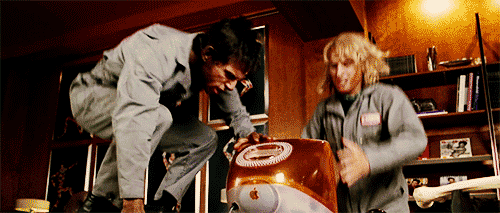 We've come to be quite well acquainted with the automated services of government phone lines and probably know what numbers to press before they can read the directory out. We've even put Health Canada in our speed dial to make things easier! Okay, okay, not actually, but we might as well. And after all this?
Health Canada has said that they will respond to our initial application within 30 days to ensure that we have not missed anything significant. Once we have cleared this screening process, we will be added to the queue to have our application gone through with a fine-tooth comb. At this point, it's a waiting game and crossing our fingers that the government streamlines this process. The Craft Cannabis Community is eager and (for now) patiently waiting.
Tick tock.